Variety
February 27, 2012
By Stuart Levine, Jeff Sneider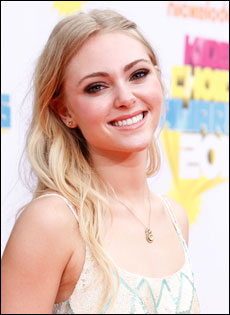 The CW has its Carrie Bradshaw.
AnnaSophia Robb has been cast as the lead in the pilot "The Carrie Diaries," the prequel to the wildly successful HBO comedy "Sex and the City."
Project, from Warner Bros. Television, is based upon the novel "The Carrie Diaries" by Candace Bushnell. Amy B. Harris, Josh Schwartz, Stephanie Savage, Len Goldstein, Candace Bushnell will exec produce.
Pilot was written by Amy B. Harris and will directed by Miguel Arteta, who will serve as an exec producer on the pilot as well.
Logline centers on a young Bradshaw, who comes of age in the 1980s and is asking her first questions about love, sex, friendship and family while exploring the worlds of high school and Manhattan.
Stefania Owen has previously been cast as Dorrit, Carrie's younger rebellious sister.