The Huffington Post
By Crystal Bell
April 17, 2012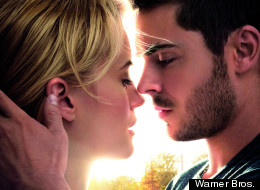 Nicholas Sparks really knows how to write a love story. Some might even say that he's mastered the art.
In a little more than a decade, he's managed to create his own recipe for the perfect romance, so much so that the best-selling author has already seen seven of this novels turn into hit movies, including "A Walk to Remember" and "The Notebook."
His latest film adaptation, "The Lucky One," follows Sparks' recipe perfectly, starting with his first ingredient: A ridiculously attractive leading man.
In 2004, a practically unknown Ryan Gosling starred in Sparks' "The Notebook" and captured the hearts of young women everywhere with one rain-soaked kiss. Not only is the film now a Valentine's Day essential, but Gosling is one of Hollywood's most in-demand leading men. Then, in 2010, a young Channing Tatum starred in "Dear John" before launching into total superstardom with leading roles in "The Vow" and "21 Jump Street."
"We've been pretty fortunate with our casting," Sparks told HuffPost Entertainment. "I always want young actors with great emotional depth. That's essential. I wish I could say that it was these movies that launched their careers, but they're all just good actors. We were lucky that we found them."
For "The Lucky One," Sparks chose Zac Efron — who is perhaps still best-known for his roles in Disney's "High School Musical" franchise — as his hunky protagonist, U.S. Marine Logan Thibault.