People Magazine
By Charlotte Triggs and Marla Lehner
Tuesday April 24, 2012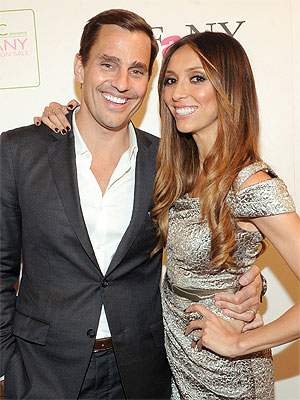 Giuliana and Bill Rancic are thrilled that they are finally going to become parents – and they've bonded with the woman who is making their dreams come true.
The couple, who have documented their struggle to have a child, announced Monday that they're expecting a baby with the help of a gestational carrier.
"She is giving us the greatest gift we're ever getting in our lives," Giuliana, 37, tells PEOPLE of the woman whose identity has not been revealed. "She's so selflessly helping make our dream a reality. We adore her."
Asked if they plan to stay in touch with the woman once their child is born, Bill, 40, says, "That will be up to her, but we are very grateful for what she's done for us and we intend to maintain a relationship with her."
The couple admit they were nervous about picking a surrogate before they met the woman they chose – but they clicked with her immediately.
"Once we met her it was an instinct we had," says Giuliana. "We could tell she was a great person."