People
By Aaron Parsley
April 04, 2012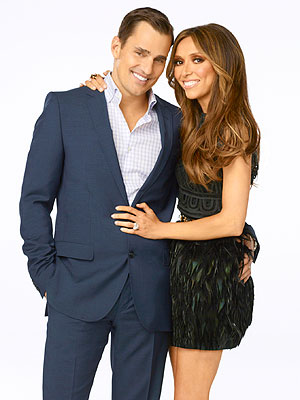 Giuliana Rancic has opened up about her breast cancer diagnosis, as well as getting a double lumpectomy and a double mastectomy to treat it.
But on Tuesday's season premiere of her Style Network reality show, Giuliana & Bill, she takes her fans into her darkest moments and describes the moment she heard the devastating news.
"The second I heard the 'cancer,' I just remember my head went down, the ground went away and I just dropped through the earth, and I was just dropping, falling," the E! host says.
Telling the story wasn't easy for Giuliana, who broke down in tears during the show. "It's not easy talking about it because it's like the worst second of your life. It's just awful," she says. "Everything you expect that conversation is going to be like – it's a hundred times worse, maybe a million times worse, because those are the words you never want to hear.