Huffington Post
09/27/2012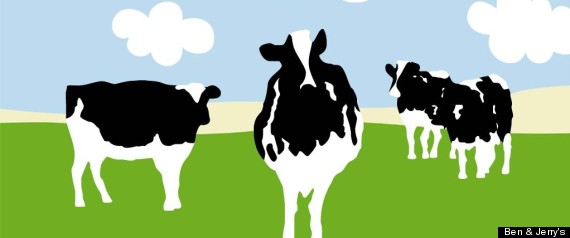 Market Force Information (the folks behind this burger survey that ranked Five Guys ahead of In-N-Out) recently surveyed 7,600 consumers to find out what the best ice cream chain in the country is. Ben & Jerry's was rated the favorite ice cream chain, followed by Cold Stone Creamery, Culver's, Baskin-Robbins, Dairy Queen, Carvel and Haagen-Dazs. Out of these seven chains, Haagen-Dazs had the lowest perceived value.
Here are the results, indexed by door count (Market Force first calculated the favorites based on the total number of votes, and then factored in the number of locations for each chain for a level view of the results):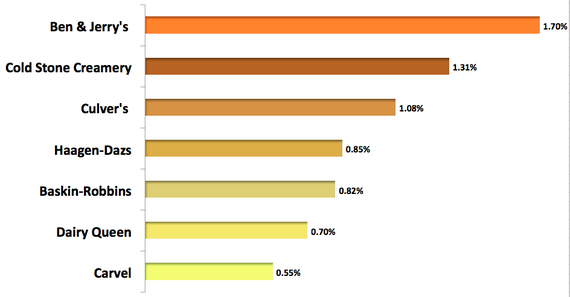 When divided by region, favorites are much more divided, with Culver's actually taking the lead in both the South and West. Ben & Jerry's was considered most popular in the Midwest, despite being a Vermont-based chain. Baskin Robbins got the edge over Ben & Jerry's in the Northeast.